Note: most references in this posting can easily be searched and the material below used by anyone.  If you would like access to the classroom and the links, please see: http://abacus-es.com/eie/advancedwriting.html
Updated Assignments

Reading
Please read: Article: Writers Should Not Fear Jargon by Trevor Quirk. Quirk wields words beautifully. In this piece he treats the importance of using appropriate vocabulary. If you are interested, go on to read his thoughtful and somewhat deprecatory but intensely eloquent review of Waking Up by Sam Harris.
Shakespeare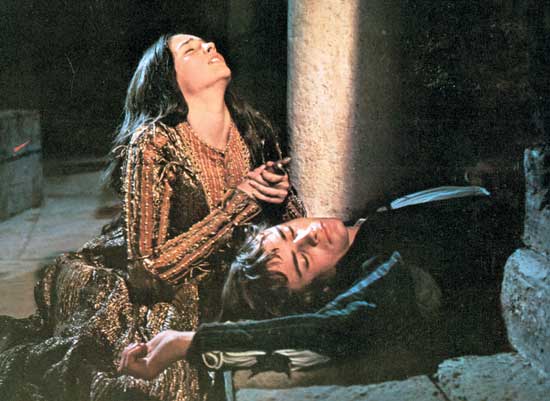 Please see the Romeo and Juliet page, watch the videos, refer to the text, try to identify the quotes:
Some quotes to identify in Romeo and Juliet. We'll discuss these and their significance this week:

"Some consequence yet hanging in the stars."
"I am fortune's fool."
"I defy you stars."
"O what more favor can I do to thee than with that hand that cut thy youth in twain to sunder his that was thine enemy." Forgive me cousin.
Death's pale flag is not advanced there.
Blistered be thy tongue.
100 words of that tongue's utterance.
And yet I wish but for the thing I have.
She hath forsworn to love and in that vow, do I live dead that live to tell it now.
Love moderately. Long love does so.
Like fire and powder which when they kiss, consume.
Not so deep as a well nor so wide as a church door but 'tis enough. 'Twill serve.
Mercutio's soul is but a little way above our heads. Either thou, or I, or both shall go with him.
'Tis the nightingale and not the lark that pierces the fearful hollow of thine ear.
The more I give to thee, the more I have for both are infinite.
There art thou happy.
Run through the ear with a love song.
This distilling liquor drink thou of.
You ratcatcher!
Here in my house do him disparagement.
I am for you boy.
Beauty too rich for use, for earth too dear.
Not having that, which having, makes them short.
'Tis twenty years till then.
All are punished!
Oh that I were a glove upon that hand.
A rose by any other name would smell as sweet.
The blind bow-boy's butt shaft.
Trespass sweetly urged.
vile submission.
Oh happy dagger!
Too flattering sweet to be substantial.
Lest that thy love prove likewise variable.
Too early seen unknown, and known too late.
Thou speak'st of nothing.
A mutiny among my guests.
A brace of kinsmen.
Never was a story of more woe.
It is an honor that I dream not of.
Prince of cats.
My ghostly father.
You are a princox.
A challenge.
The forefinger of an alderman.
Take back the villain that late thou gavest me.
Misadventured piteous overthrows.
Drawn, and talk of peace?
Another out to have.
Nor any other part belonging to a man.
There rust and let me die.
Come madam, let's away.
Much upon those years that thou art yet a maid.
Swallowed all my hopes but she.
He jests at scars that never felt a wound.
Scorn at our solemnity.
Where civil blood makes civil hands unclean.
Verona brags of him.
What say you to my suit?
They stumble who run fast.
And for that name that is no part of thee, take all myself.
I have forgot that name and that name's woe.
I remember well where I should be.
Churl! Drunk all and left no kindly drop to help me after.
for stony limits cannot hold love out.
---
Language immersion

Please watch this short talk by Douglas Adams on his experience as a writer. Shall we look further at his works?
Please watch this short talk by Ken Robinson on education. Does it inspire you to write an essay?

---

Grammar

Please go on to chapter 3 in the text.
Please read this from the introduction to the text:
What does it mean to speak and write correctly? What standard, what set of rules, whose example should the student aspire to? There actually exists an irrefutable answer to these questions.
Very simply, correct language usage is that which conveys to the intended audience the message and the impression the writer or speaker would like to give. Really this is the only measure that counts. Let's call it the Reader Rule. To the extent that the reader receives the intended message and impression, the language is the correct choice. It then only remains to determine what that language is, given a specific body of readers.
If the readers or listeners are college professors or academic colleagues, the appropriate written language is probably a fairly formal variety of Standard English (SE), depending of course on the relationships involved. In other environments – the construction site, jazz studio, football pitch, gridiron, rodeo circuit, oil rig, prison, in various corners of the military – the language treated here might be largely inappropriate and ill suited to acceptance and camaraderie. The languages that would be fitting in these environments, while beyond the scope of this book, can certainly be researched, scrutinized and emulated using the methods here presented – to the extent that they are accessible in some recorded form on the Net.
In the academic or literary worlds and in most realms of business, one would rarely ever be censured for not breaking a grammar rule, for not misusing a word according to its dictionary definition or for not failing to tie the parts of a sentence together properly. On the other hand, committing such errors may well be a cause of embarrassment and opprobrium. In most cases, well-crafted academic language differs very little from one English speaking country to another and when it does, the minor spelling and stylistic variations would only very rarely impede complete comprehension. It is for those who would communicate and interact comfortably in these realms that this book was written.
---
Essay Writing

Please continue to write essays, narratives, screeds or diatribes.

---
Lower Priority Assignments
Terry Eagleton on the war on terror. Eagleton is one of the great speakers.
---
Older Assignments
(please do these if you haven't already)
MacBeth.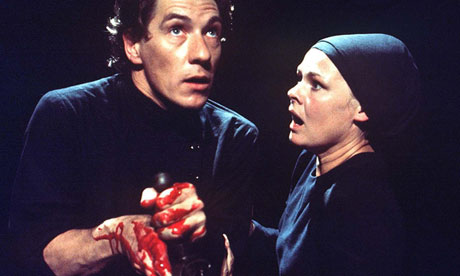 A MacBeth page has been created with two excellent video versions including one starring Sir Ian McKellen and Dame Judy Dench. Please watch.

Please watch the heated and rebarbative debate with lots of ad hominem deprecation. Note the striking difference between the language of the two debaters. Which would you prefer to emulate? Christopher Hitchens and George Galloway debate intervention in Iraq.
Please watch this old debate beween legendary orators: William F. Buckley vs Noam Chomsky
Here is a fairly comprehensive List Of Fallacious Arguments
for reference.

Language immersion: Some fun with animals and language:

The Zoo in Winter. Please watch this wonderful piece by Jonathan Miller for its eloquence. How far does your spoken language need to go to mimic his?
2015 Scholastic Writing Awards
This is a contest to which we may want to submit papers.
---

The query letter
EIE is starting up a new blog that may need contributions from students. Let's be very proper and submit query letters.

The lead, which is designed to catch the editor's attention. It might be a startling statistic, a time peg, or an anecdote. Your lead should interest the editor enough to continue reading your query.
The why-write-it section. This paragraph (or two, if you have a particularly detailed query) fleshes out the idea, demonstrating why the readers of the magazine will be interested in the topic.
The nuts-and-bolts paragraph. Here you give the details of the story itself. What types of sources will you contact? How long will the story be? Will it have sidebars, and if so, how many? What section of the magazine will the story fit in? What's the working title?
The I'm-so-great paragraph, or ISG. Here you highlight your relevant qualifications, including your writing experience and background with the subject matter. This is the paragraph in which you showcase your unique qualifications and convince the editor to give you the assignment.
---
Please watch the debate on US surveillance with Harvard Law Professor Alan Dershowitz and constitutional attorney and journalist Glenn Greenwald. Enjoy watching this epic eloquence battle between eristic giants.
A classroom page for examples of successful essays contains a couple of examples from the essay book, Essays That Worked edited by Boykin Curry, ISBN: 0449905179. We did read parts; please read them more thoroughly and prepare to speculate upon the characteristics that make them successful.
Please consider Shakespeare plays for watching, dramatic readings and discussion. Suggestions: Much Ado About Nothing, As You Like It, The Tempest, A Midsummer Night's Dream, The Taming of the Shrew, MacBeth, Hamlet, Romeo and Juliet. Please refer to Masefield's Guide to the Shakespeare Plays for a quick overview. We decided to do MacBeth, possibly followed by Romeo and Juliet
Be familiar with the list of suggested debate topics

Please read the first chapter in our textbook: SAT ACT TOEFL College Prep English Practice, available at the EIE bookstore and Amazon.com.
Please watch this High School Debate Contest, the City Club of Cleveland's High School Debate Championship. Debate is on whether the US should support and comply with the International Criminal Court.
This is a very fine debate with positions well presented and justified. The commentary is also very useful, particularly for it's explanation of the judges' evaluation of the contestants.
Please watch the Oxford Union whistleblower debate.

---

Our online classroom contains a vast trove of English language resources ranging from full text books and audiobooks to films, plays, software and all of the assignments and activities generated in previous years. Please feel free to explore and suggest any specific items for inclusion in our high priority assignments.

---
Please post questions, suggestions and discussion